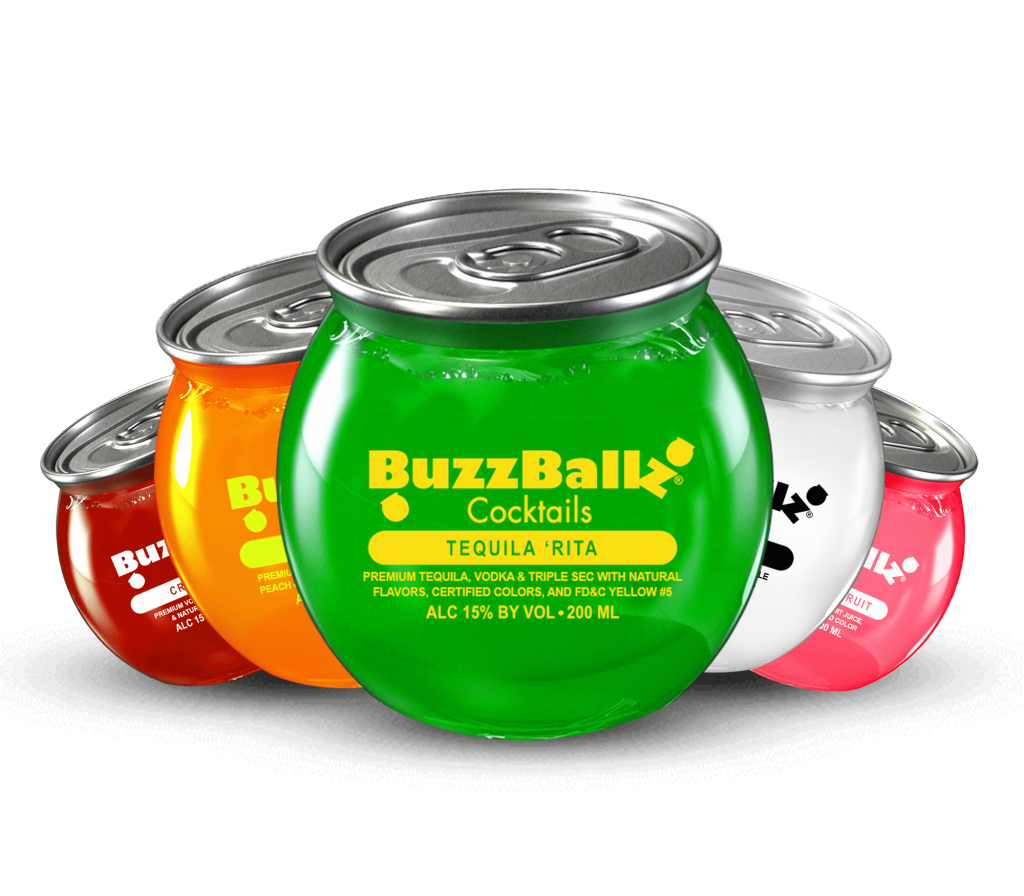 BuzzBallz / Southern Champion is a woman and family-owned Texas distillery/winery/brewery specializing in crafting authentic, delicious ready-to-drink cocktails. With 100% juice and premium ingredients, BuzzBallz  cocktails are the life of the party and perfect way to turn up with your best friends anytime, anywhere.
VISION
Reinventing Happy Hour
MISSION
Creating Fun, Innovative Cocktails for the World
TAKE BUZZBALLZ HOME, TO THE BEACH, CAMPING, POOL, PICNICS AND JUST ABOUT ANYWHERE ELSE.
#1 Ready to Drink, single serve cocktail brand in the USA!

Single serve, convenience packaging – 200ml

Made with natural flavors & juices, or cream

NO high fructose corn syrup

Certified Kosher/Gluten Free/BPA Free

10 delicious cocktail flavor options

Unique plastic container made from 100% recyclable materials & ENSO RESTORE ENZYME for faster biodegradation

All manufacturing done in the USA
Explore our ready-to-drink cocktail and wine selection