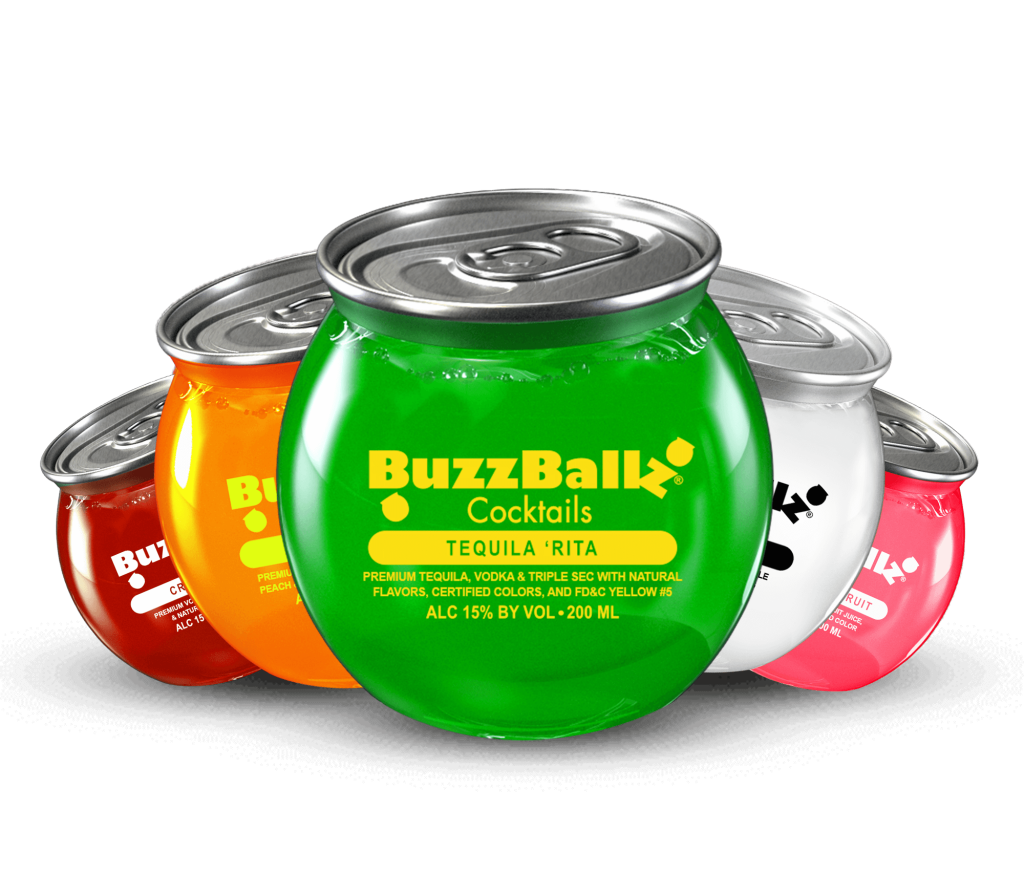 BuzzBallz / Southern Champion is a family-owned Texas distillery/winery/brewery specializing in crafting authentic, delicious ready-to-drink cocktails and small batch spirits of the highest quality.
Our premium beverages are created to be unique, approachable, and enjoyed by all. Each product has a story inspired by family members and their adventures. Welcome to the Family and help yourself to a cocktail.
CEO/ founder Merrilee Kick founded BuzzBallz in 2009. Merrilee runs one of the only woman-owned distilleries and wineries in the USA with distribution in 45 states plus international.
#1 Ready to Drink, single serve cocktail brand in the USA!
Single serve, convenience packaging – 200ml
Made with natural flavors & juices, or cream
NO high fructose corn syrup
Certified Kosher/Gluten Free/BPA Free
10 delicious cocktail flavor options
Unique plastic container made from 100% recyclable materials & ENSO RESTORE ENZYME for faster biodegradation
All manufacturing done in the USA
Explore our cocktail and wine selection